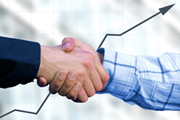 Kaizen works with an alliance partner in order to build business and technical competency in the alliance partner's technology through training, engagement with the alliance partner's technical support and development teams and the development of tools and methodologies at Kaizen' Centers of Excellence.
Microsoft Gold Partner
Gold Certified Partners represent the highest level of competence and expertise with Microsoft technologies, and have the closest working relationship with Microsoft. At this level, Kaizen has access to the resources and support needed to stand out in the marketplace.
IBM
In partnership with IBM, Kaizen utilizes Partner World's tools and resources to get products and solutions to market faster, train effectively, and win more profitable business / employment.
Teaming with an industry leader like IBM we can equip you and help build business solutions with customer-driven technologies.
Oracle
Together, Oracle and Kaizen will provide customers around the world with industry-leading solutions and services that address business needs.
Deploy world-class Oracle products plus the extended capabilities of a partner who can address specific functional, market, training or industry needs you may have.
NJIT
Vendor for NJIT / New Jersey's premier Technology University, Kaizen instructs students on NJIT's Technical Programs.
NJ -Department of Employment and Education and Labor:
Kaizen is approved by New Jersey Department of Education/Labor/Workforce Development Programs (WDP/WIA) as a private vocational school for training the unemployed for enhancing their skills.