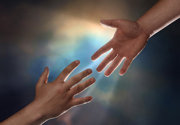 At Kaizen,we offer our clients professionally delivered training to help overcome challenges and glide you successfully into the next technical age. Kaizen provides services in IT, Professional Management, Corporate Training, Workforce Development Training, Customized Training programs. Kaizen imparts software training in response to client/individual needs, delivering it through the following methods.
These Training Programs are conducted either at your workplace or at our Corporate Training Center located in Edison, NJ.
Kaizen Technologies Training is approved training provider by the New Jersey Department of Education and the New Jersey Department of Labor and Workforce Development (WDP/WIA) as a private vocational school. Kaizen Technologies Training Division has also been reviewed and approved as a provider of project management training by the Project Management Institute (PMI®).
Project Management Training is intended for Portfolio, Program and Project Managers, CEOs, Corporate Presidents, Team members, IT Professionals, Project Planners, Business Analysts and Product Managers.
Core Specialties:
Specific programs in cutting-edge technologies
Inspiring instructors from throughout the industry
State-of-the-art classroom laboratories
Industry Recognized IT Certification Programs
Job Placement:
Kaizen Technologies Training Division has avery successful track record of student placements in their specialized fields.
Our Staffing team helps students with-
Career Counseling
Customized job searches
Resume writing
Interview preparation and guidance
Testing Center practice
Real world practice examinations