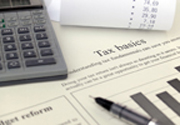 Kaizen Technologies, Inc. believes in the life line of business and provides training in the branch of economics – "Finance" that studies the management of Money and other assets.

The course provides a basic understanding of financial management and demonstrates how to read and understand key elements of:
Setting up your company
Developing the Interface
Generating Financial reports
Accounts Payable
Accounts Receivable
Statements & Sales Receipts
Working with Bank Accounts
Payroll
File Backup & Restore
Our Core Finance Concepts courses are for those professionals who are new to the industry or who need to be familiar with the basics and the associated language of a particular topic. Students will receive a solid overview of finance with these introductory and intermediate level courses.
Accounting Application: