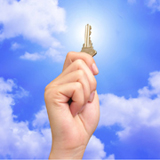 Our Training Approach
Kaizen Technologies will assess the needs at the beginning of the learning lifecycle, students and corporate decision-makers are able to identify and choose the right solutions to maximize their training investment.
Assessments establish learning goals and measure the effectiveness of a training program, thereby proving the value of training. A pre-assessment of skill-levels identifies knowledge gaps so that training needs can be mapped to objectives. A post-assessment verifies that the required skill-level has been attained.
We provide personal attention to every student or customer. Our executives support the business-to-business and enterprise segments, educational consultants focus on consumers, and there is additional support for enterprise organizations.
Most computer training providers offer either classroom learning or eLearning but Kaizen Technologies combines the best of both methods.

Kaizen offer to Students to choose from :
IN-CLASS -Traditional Instructor Led Training
VIRTUAL CLASS - Online live E-Learning
MY CLASS - Anytime Self paced online E-Learning
The course content is the same regardless of delivery method

Course Ware
Traditional Instructor Led Training students receive a Learning Guide to use as an at-a-glance review tool to outline the main concepts and skills presented in the traditional Instructor Led Training course. This guide is a condensed hard-copy booklet of the corresponding
e-Courseware that accompanies the course.

e-Courseware accompanies the course.
Virtual Class and My Class online students receive an electronic version of the complete courseware containing the most current version of the content. It is available online for six months, and students may print or download the e-Courseware for later use.

Evaluation
Kaizen's , instructors and courses are evaluated by students to ensure the quality of training, facilities and content for Online Virtual Class, My Class and Instructor Led Training.

Archives
With Online Archives, students can listen to archived classroom recordings. Archived recordings are easily accessible through the student's online Learning Plan and are available round the clock